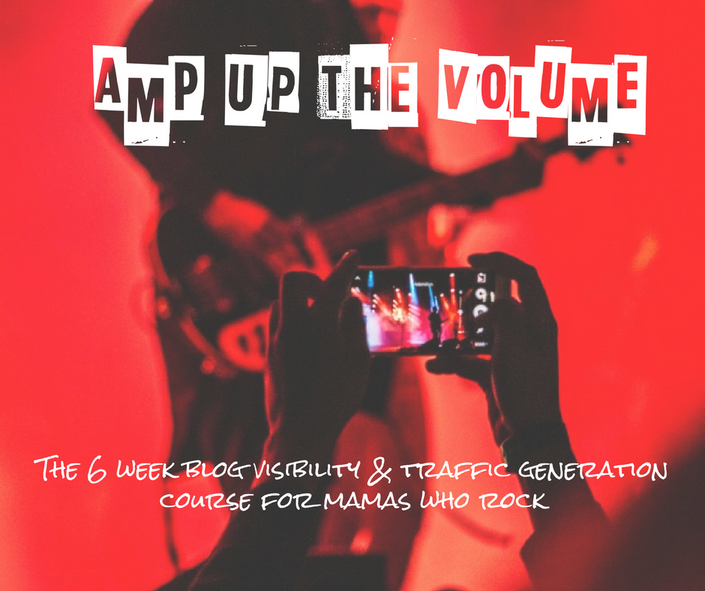 Amp Up The VOLUME
Only currently available for self-study
Amp Up The VOLUME 6-week program guiding you through an exact step-by-step strategy to take your blog to the next level with creative content, social media promotion, collaborations and so much more.
This program will provide you with the support, the strategy, the know-how, and the accountability so that you'll come out on the other side with a blog that works for you and that you run and that doesn't run you!

Do you dream of increasing your blog's traffic?
How do you get your blog noticed?
Do you wonder where to spend your precious time to get results?
Maybe your block is around creating content that kicks butt and that people actually WANT to read (oh and reshare!).
Maybe you lack support and community. You would love to work with someone who knows what it takes to build and run a monetised blog, and get support from a group who will hold you accountable when you need it, and be your cheerleader.

As a busy blogger it can be so hard to know what to focus on to grow your blog. How do you know what you focus on will reap the rewards you want. You want more traffic so you can earn more from your blog, but things seem stagnant and you are not being rewarded for the effort you are investing.

There are so many moving parts to running a blog. It can be overwhelming to think about. Let alone to actually implement changes which will boost your results.
If you're reading this, you KNOW that you need a plan of attack to improve your blog traffic, but you're hitting stumbling blocks along the way and are lacking direction.
For you maybe your issue is having the confidence to actually BE visible.
When I started my blog I had NO idea about blogging and over the past (almost 4 years) I've dug deep, worked hard and created a blog which generates more income than any 'traditional' job I've had. I've found friends, built a thriving community, worked with amazing brands and travelled the world. I've done it and I want to show you that YOU can do it too.
6 weeks to rock your blog

Are you just going to strum along or really rock your blog? I truly believe your blog can do wonderful things for you, your family and your life.
You want a business that works FOR you, giving you the freedom to spend more time with your family and friends and enjoy the benefits of a lifestyle business.
Maybe you're trying to ditch your 9-5 so you've got limited time to devote to blog work.
Maybe you're tired of investing so much time in your blog for minimal return.
Maybe you're a mum like me, who wants to know where to focus your time so you're not spending all of your time blogging.
Maybe you LOVE this crazy world of blogging, but you feel a little isolated and disenchanted.
During Amp Up The VOLUME I will guide you through an exact step-by-step strategy to help you take your blog to the next level with creative content, social media promotion, collaborations and so much more.

How does the programme work?


All the course materials, downloads and instruction is provided here at Teachable. You'll be able to follow along and learn at your own pace after each module is released.
Each module is comprised of several short video lessons. Text lesson summaries are also provided so that no matter how you like to learn, I've got you covered.
We also have fun interactive components that help you retain everything you've learned AND, the entire site is optimised for your mobile device so that learning on the go is easy and convenient.
There is also the option of including the Facebook community and or back-pocket support from me to make sure you are supported and accountable. Giving you the maximum chance of getting results.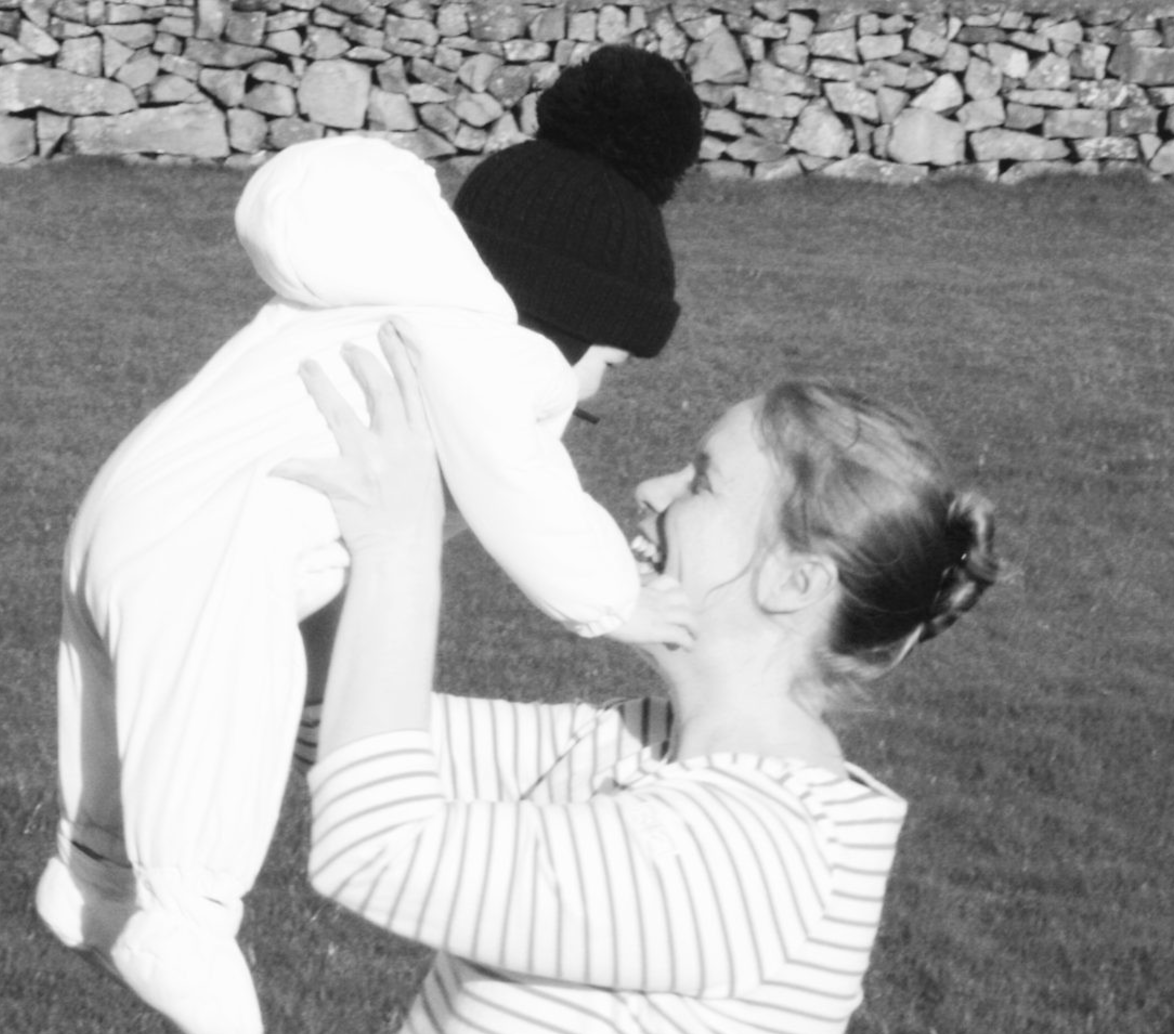 "Thank you very much, not only for the amazing course this week but for all the support you give. I have learnt, and continue to learn, so much from you. I'm currently going self hosted and having my blog designed, and I'm so excited about the possibilities this will give me to put into practice everything I have learnt this week, from google analytics to pinnable images, it's a journey I can't wait to embark on. Thank you for giving me the push I needed to get to grips with the technical side of blogging."
- Victoria, www.mummytimestwo.com (Referring to a previous course of mine)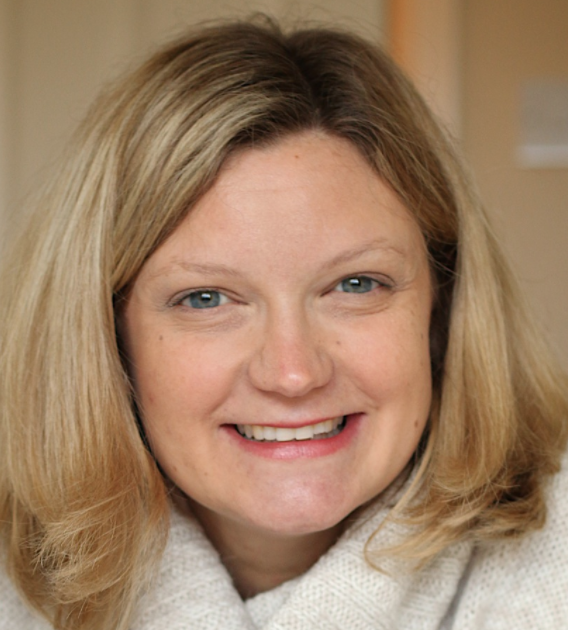 "Since signing up to the original productivity challenge and completing both free and paid for courses, I feel like my blogging has improved massively. I've seen big shifts in traffic coming from where I want it to come from, and I now have a thriving email list with committed readers. I've had the confidence to blog about things that I really feel passionate about, and it has made such a difference."
- Naomi Lynas, lifebynaomi.com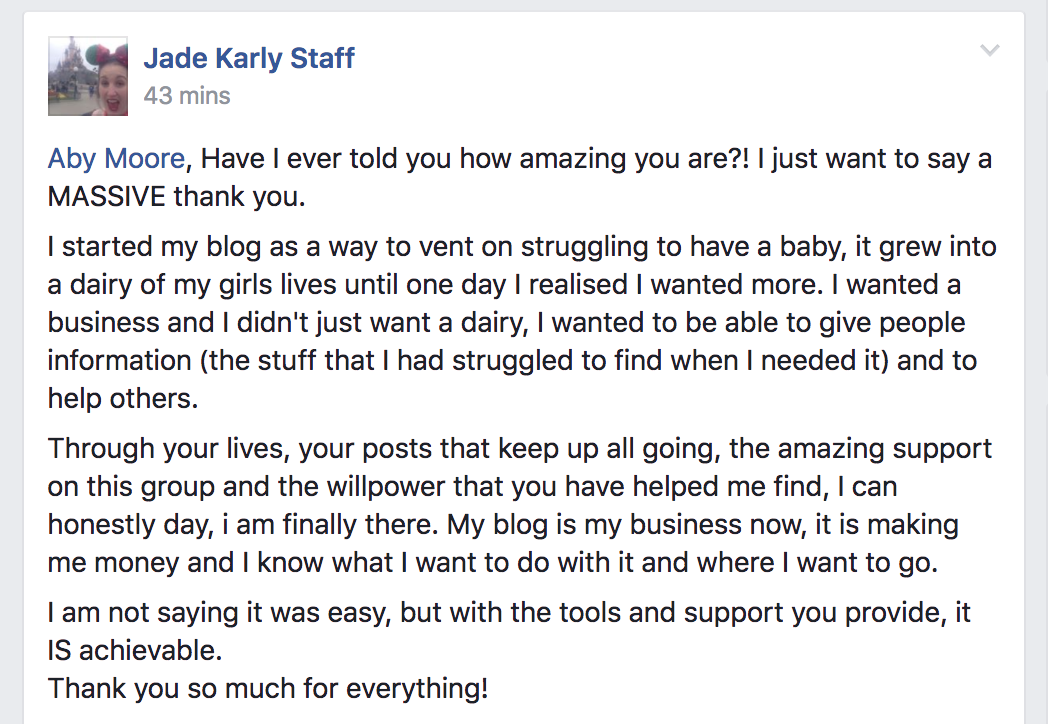 The programme is very step-by-step but it's natural to have questions. That's why I've gone to great lengths to ensure you'll be supported the whole way. Even as a self study student you now have access to the Facebook group and recordings from when the course was run 'live'.



This is about you building massive momentum… and I'm not going to let any questions hang you up from getting results.
Who is Amp up the VOLUME for?
People who are committed to building their blogs (men and women and you don't have to be a mama!)

People with 'get-up-and-go'

People who are willing to commit to giving this programme some time to complete during the 6 week 'live' period.

People who want to monetise their blogs or take things to the next level.
Who is Amp up the VOLUME NOT for?
People who don't want to put the work in. I'm not saying the systems I am sharing will take over you life. but you need to be committed to dedicating some time.

People who want a quick fix.

People who don't help themselves or are reluctant to help others.

Your Instructor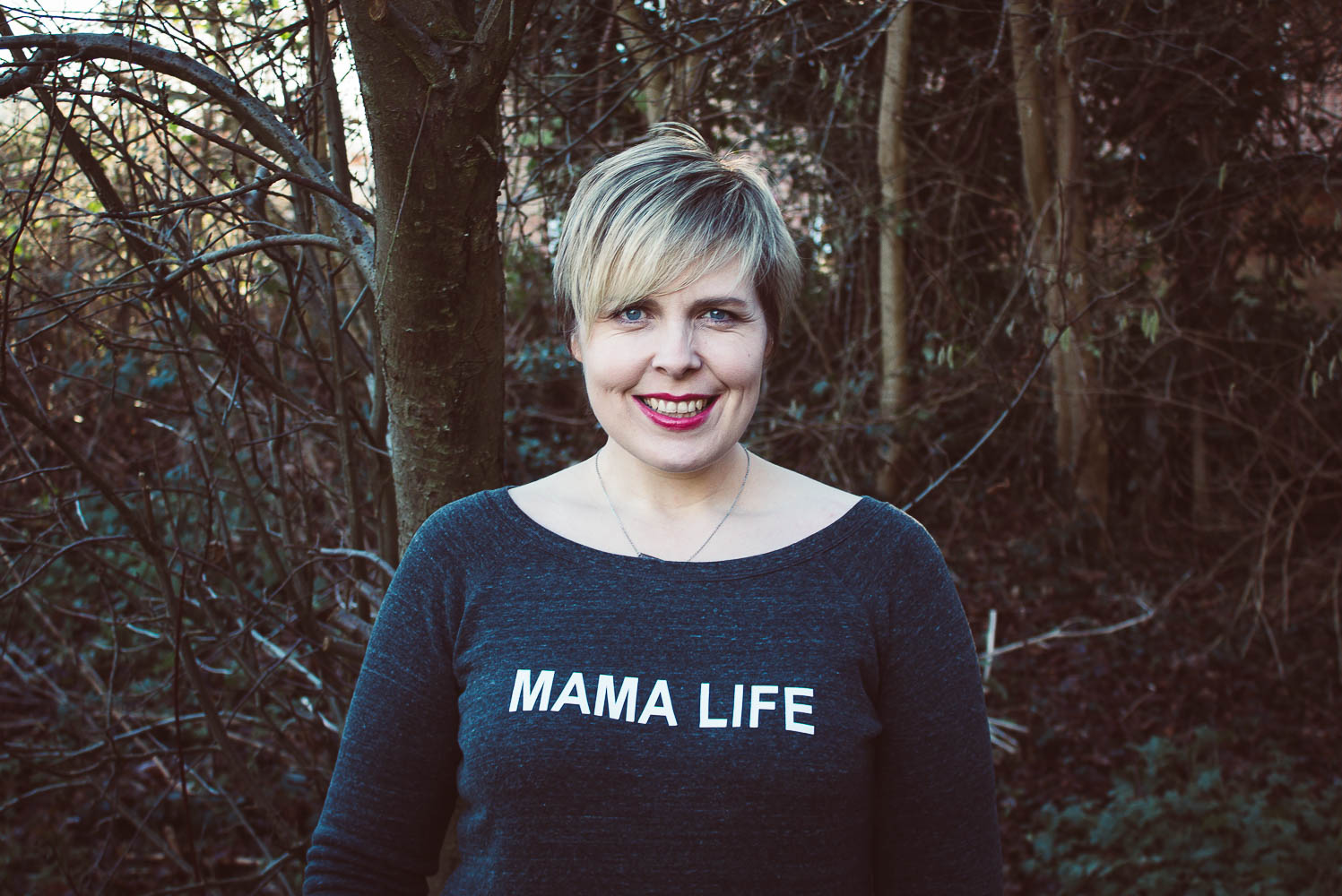 Hi there, I'm Aby. I lead an ever-growing community of mamapreneurs start and grow their businesses. As a blogger, information & course creator and membership site founder, I've taught hundreds of students to build businesses they love and make their dreams come true- working from home and being able to spend more time with their kids.
As an entrepreneur I've turned my blog into a thriving business, climbed rankings, secured huge contracts and won awards.

My blog was providing me with more income than I had ever received in traditional employment after only 15 months. I have walked the walk and I want to help you to do it too. I'm so passionate about helping you mamas out there (Oh and we do allow the men folk too!).
Frequently Asked Questions
When does the course start and finish?
The course is now self-study only and runs for 6 weeks (depending on the time you have available). You can work through the course at your own pace..
How long do I have access to the course?
How does lifetime access sound? After enrolling, you have unlimited access to this course for as long as you like - across any and all devices you own.
What if I am unhappy with the course?
30 day money back guarantee. Here's how the guarantee works… Go through the entire course. If you don't love it, email me at any time during the first 30 days, show me you're doing the exercises, and I'll immediately send you a prompt and courteous refund.